Fabric Perfection Bundle
Are your fabric car seats looking a little worn? Then our fabric perfection bundle is here to not only rejuvenate your fabric car seats but also protect them from any future spills or stains. Use Artemis stain eliminator to remove stubborn stains and marks on your fabric, taking them back to a fresh clean slate. With seats cleaned, keep them protected by using our Invisi Armor Ceramic fabric sealer to create a hydrophobic coating to repel any spillages from sinking into the fabric. This kit also comes with two handy microfibre cloths.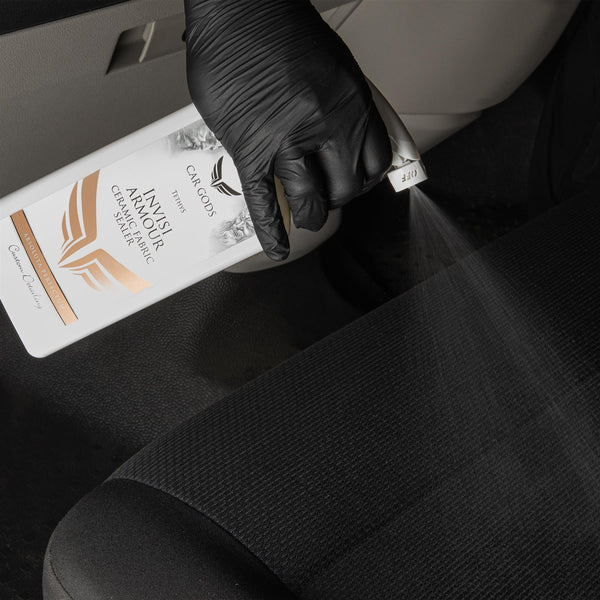 What's Included
Stain Eliminator - 500ml
Invisi Armor Ceramic Fabric Sealer - 500ml
Two 40x40 Microfibre Cloths
How to Use
See the back of the bottle for instructions.