Soft Top Perfection Bundle
Give your fabric soft top the divine touch with our soft top perfection bundle. Included is the Soft Top Cleaner which is great at removing bird lime, dirt, and moss whilst completely refreshing the convertible's hood.
Alongside the cleaner is our Soft Top Water Seal Spray which is quick and easy to apply to reproof, protect and preserve your convertible rood, extending its life and keeping it look cleaner for longer.
Our cleaner and water sealant product combination will revitalize and protect any convertible soft top, making it look like it's fresh out of the showroom.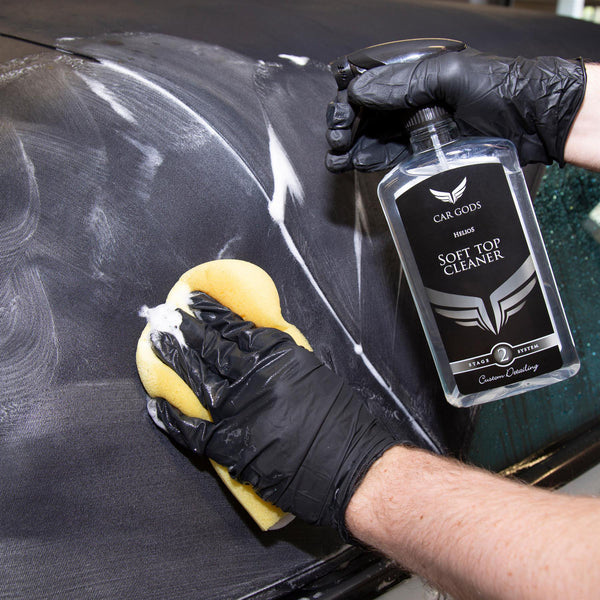 What's Included
Soft Top Cleaner - 500ml
Soft Top Water Sealant - 500ml

How to Use
See the back of the products for instructions.