Tyre Perfection Bundle
Here is everything you need to give your tyres godly care. Included in this bundle is our Hades all-purpose cleaner pre-wash which breaks down stubborn road grime and dirt to make cleaning the tyres easier.  Paired with our pre-wash is the wonder wall tyre scrubber with its ergonomic handle to help you direct the scrubbing power all around the face of your tyre. Once washed, our tyre serum and trim applicator pad together will give your wheels that slick wet look to make them truly shine.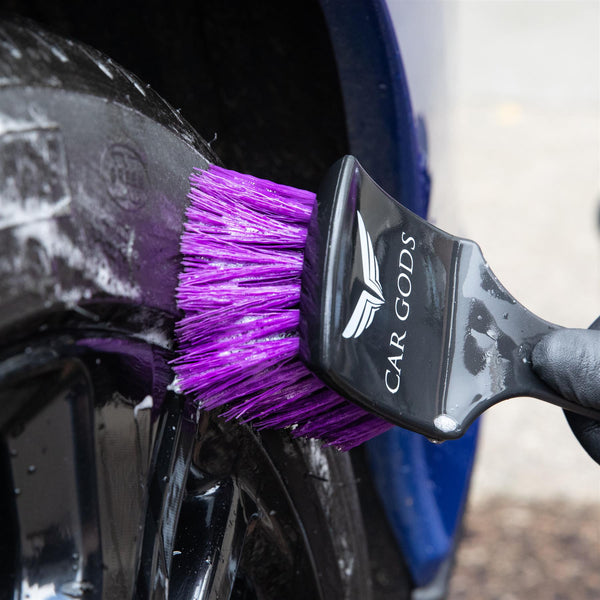 What's Included
Almighty Power Pre Wash - 500ml
Black Angel Tyre Serum - 500ml
Wonder Wall Tyre Scrubber Brush
Trim and Tyre Applicator Pad
How to Use
See the back of the products for instructions.