Nitrox +10 Clean Speed - 500ml
The multi-purpose formulation contains technically advanced additives specially designed to clean the entire fuel system of your car. The advanced technology in the NPX² additive in +10 CLEAN SPEED™ helps acceleration response increasing BHP by up to 10% and reducing emissions by up to 90%.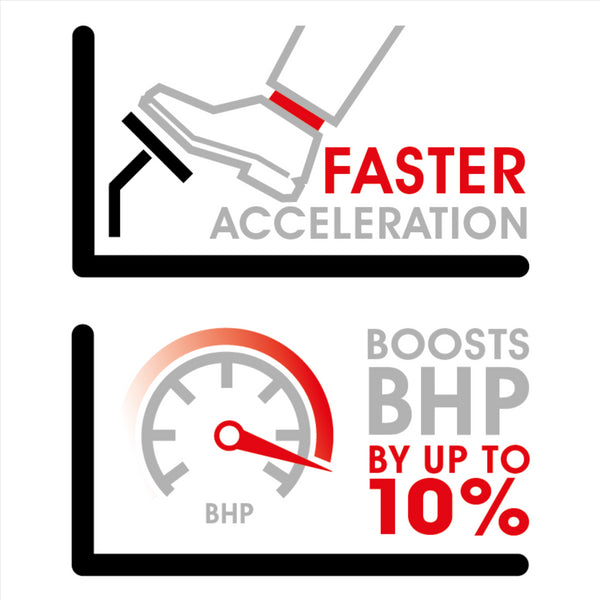 Key benefits
• LONG-LASTING PROTECTION: Keep Your Engine and Fuel System Clean For an Entire Year
• EASY USE: Pour Straight Into Your Fuel Tank for Instant Results
• ULTIMATE SYSTEM CLEAN: Nitrox +10 Clean Speed restores the efficiency of your car's entire fuel system by cleaning and removing deposits from fuel injectors, intake valves, carburetors, piston tops, combustion chambers, and cylinder heads.
• PERFORMANCE BOOST: Lubricates Moving Parts for Maximum Performance Increase
How to use
Using the spout provided simply pour the entire contents directly into the fuel tank - 500ml treats approximately 15 litres of petrol.

Avoid Spillage as fluid could damage your paintwork.
Suitable for use in all petrol engines.
Safe for catalytic converters. Not suitable for diesel engines.
Not recommended to add +10 Clean Speed to less than 15 litres of petrol. Do not mix with any other fuel additives.

+10 Clean Speed is designed as a "once a year" fuel system cleaner but can also be used regularly as a power boost maximum response additive.