Rubber Reviver Sealant - 400ml
Soteria, the Goddess of Safety and Preservation from Harm
Rubber Reviver is a specially blended, powerful formulation designed to rejuvenate and protect rubber and plastics from cracking, splitting, and drying out. The non-staining formulation protects against freezing and prevents rubber seals from sticking, especially in cold winter temperatures.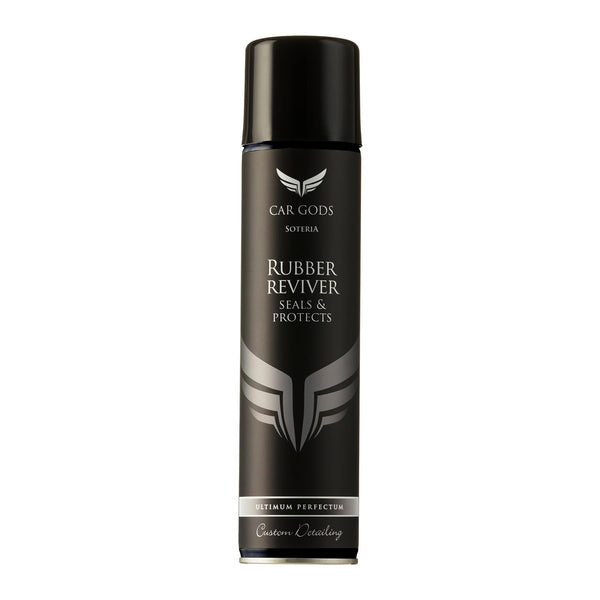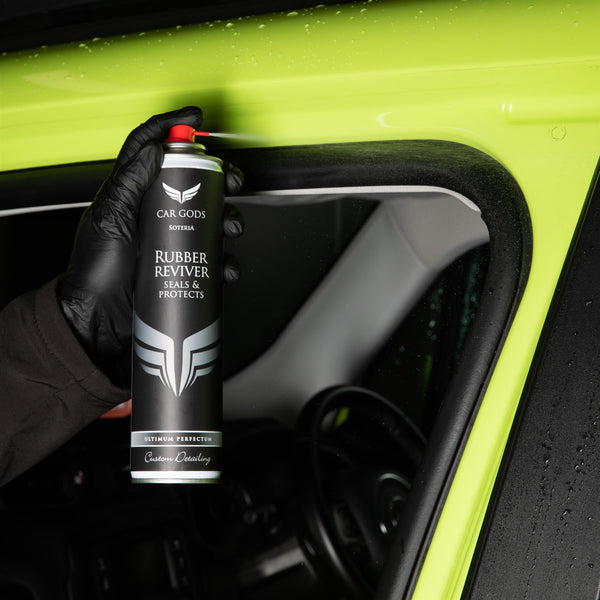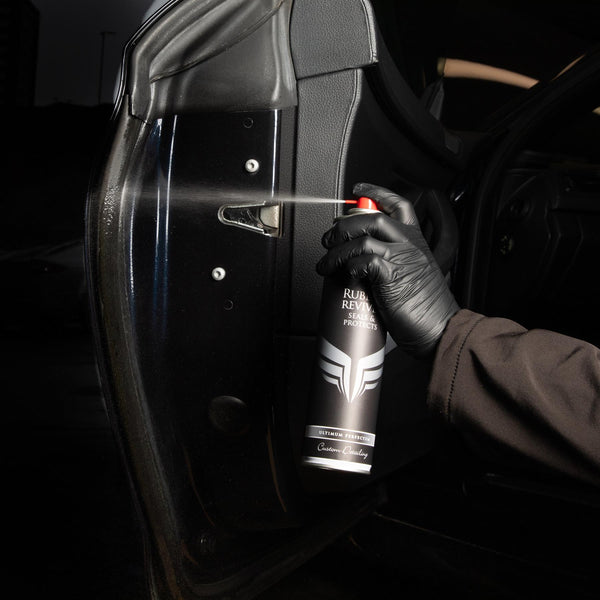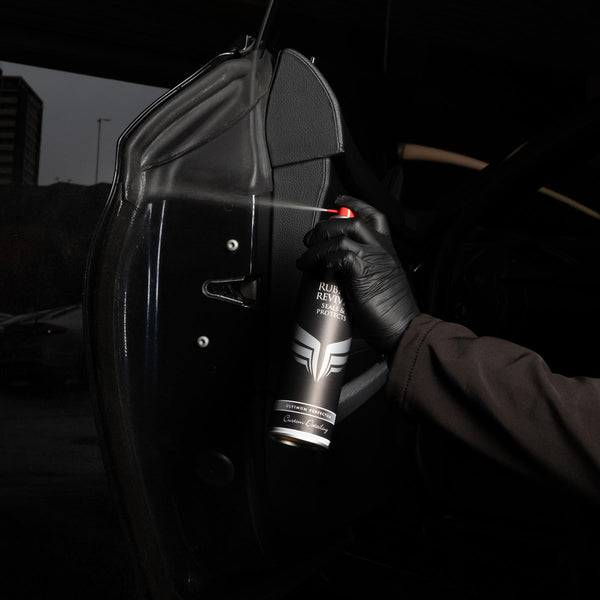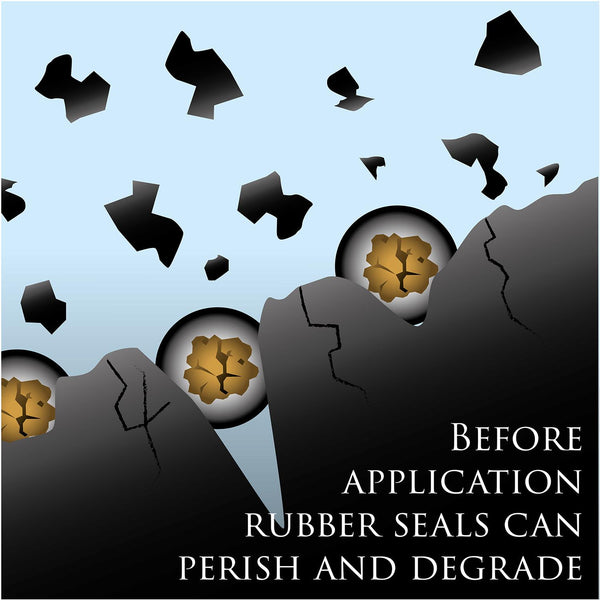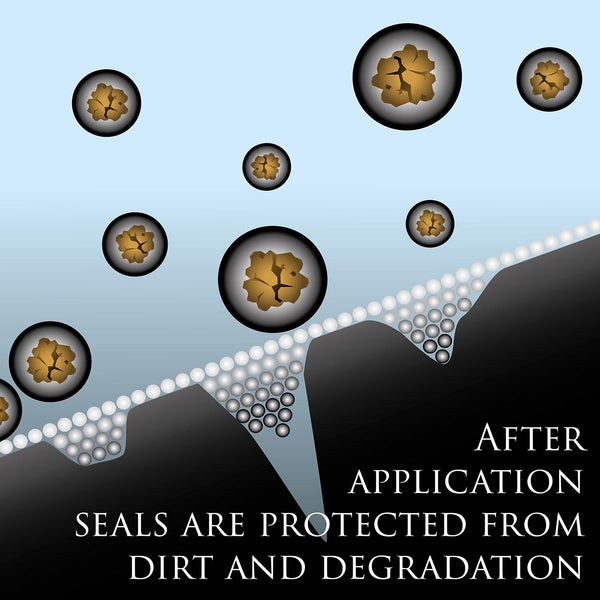 Key benefits
• Create a protective barrier over the surface of your rubber seals and plastic trim pieces
• Extends the life of plastic and rubber parts of your vehicle by preventing splitting and cracking
• Adds a waterproof layer to guard against moisture and prevent dirt from sticking to rubber surfaces
• A precision spray valve allows for accurate application to intricate areas around your vehicle

How to use
1. Shake can well before use.
2. Spray a few centimeters away from the surface to be treated.
3. Apply a second coat if necessary.