Summon Asklepios, the God of medicine and healing
Revitalize your vehicle plastics and trims with this rich, long-lasting power dressing. Enhance the appearance of both your interior and exterior with a tough, water-resistant coating designed to give your plastics a like-new finish. Simply spray a fine mist directly onto the surface, wet or dry and buff with a cloth or applicator pad to achieve a deep, grease-free satin shine.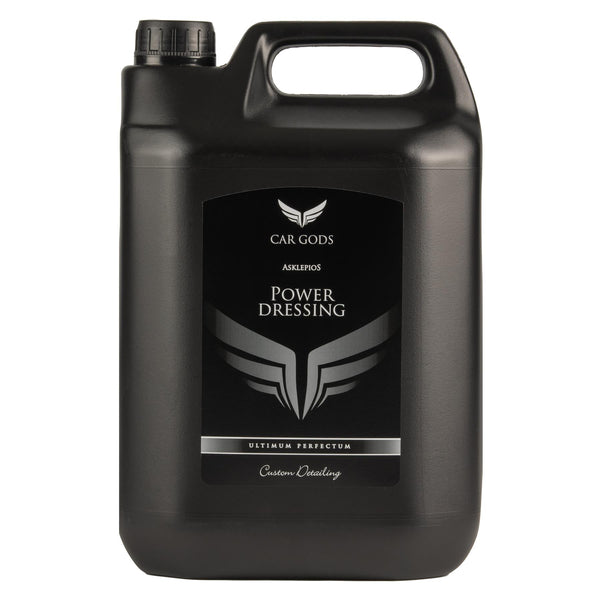 Key benefits
• UNIQUE FORMULA: Water-based formula enhances the appearance of plastic trims.
• VERSATILE FORMULATION: Can be used on interior and exterior plastic trims.
• LIKE-NEW FINISH: Provides a grease-free satin finish to leave plastic trims looking new.
• EASY TO USE: Spray directly to the surface or wipe over with a microfibre cloth. 
• MULTI-PURPOSE: Can be utilised on engine bays and wheel arches for a satin shine.
How to use
1. Pour contents into a trigger bottle and close the screw cap after use.
2. Spray sparingly onto the trim, dash, or other surfaces.
3. Wipe over with a microfibre cloth.
4. For engine bays and wheel arches just spray and leave to cure.

Note: If unsure, always test on an inconspicuous area before use. Store the container in an upright position and secure when transported.