Crystal Shield Rain Guard - 250ml
Call forth Pallas, Titan God of warcraft, to keep you prepared when facing the elements.
Specially formulated to improve visibility whilst driving. Crystal Shield creates an invisible nanofilm over the windscreen. The film boasts hydrophobic properties that repel rain, sleet, and snow to ensure you always have clear vision no matter the conditions. Crystal Shield can be used on headlights as well as all external windows to maximize visibility. The hydrophobic protective layer also makes it easier to remove traffic film, ice, snow, and bugs as they cannot bond to treated surfaces.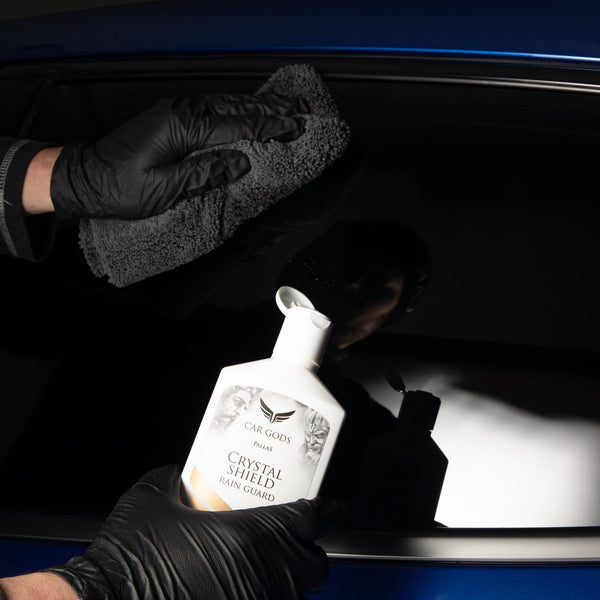 Key benefits
• Creates a super-hydrophobic barrier
• Improves visibility when driving in rainy conditions
• Repels rain, sleet, and snow
• Reduces ice build-up on the windscreen
• Repels dirt and keeps windows cleaner for longer

How to use
1. Ensure the surface is thoroughly cleaned and dry before applying Crystal Shield.
2. Apply Crystal Shield to a clean microfibre cloth or applicator pad and wipe onto the exterior glass and headlights in a circular motion.
3. Allow to dry.
4. Sprinkle the treated area with water and wipe until clear.