Almighty Power Pre-Wash Spray - 1L
Ruler of the Underworld, Hades
Delve into the depths of the Underworld and acquire the abilities of Hades, the Unseen One, to help pre-wash your vehicle to a Godly standard. Almighty Pre-Wash easily removes light contaminants from your car's bodywork such as road grime, bug deposits, and loose dirt. By removing these loose contaminants, the pre-wash spray aids in the reduction of bodywork swirl marks and marring during your washing stage.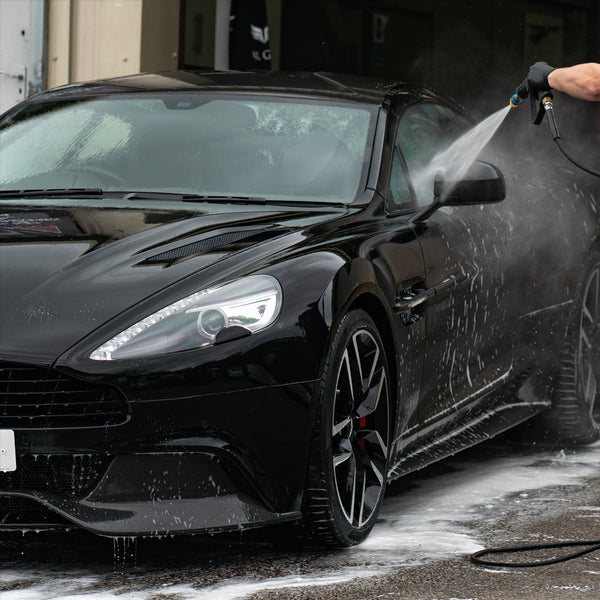 Key benefits
• As well as removing contaminants from your vehicle, this product can also be used to clean those hard-to-reach areas such as behind the petrol cap and inside the vehicle doors
• Pre-wash is designed to prepare your vehicle for the next stages of cleaning and detailing
• Contains corrosion inhibitors to break bonds between light deposits such as loose dirt, plastic adhesives, road grime, and bug deposits and lifts them from the paintwork
• Suitable for use on paintwork, plastic, bare metals, carbon fiber and trim
• Using a pre-wash aids in the reduction of swirl marks and marring during the vehicle cleaning stage
How to use
1. Shake the bottle well and turn trigger nozzle to 'on'.
2. Spray directly onto bodywork (particularly targeting soils, stains, and grime)
3. Wait for 5 minutes for Hades pre-wash to dissolve the stubborn contaminants
Remove deposits using a cloth, sponge, or detailing brush
Rinse vehicle thoroughly
For best results: Wash the vehicle as normal with Car Gods Arctic Storm Snow Foam and/or Proteus Pure Shampoo for a sparkling shine.
Note: Test on an inconspicuous area to check compatibility. Rinse thoroughly after use - Do not allow the product to dry.