SiO2 Ceramic Hard Wax - 120ml
Titan of Light, Hyperion
SiO2 Ceramic Hard Wax will ensure that your vehicle is gleaming, glossy, and guarded against the elements. The ceramic additive provides a deep glossy finish and protection to your paintwork.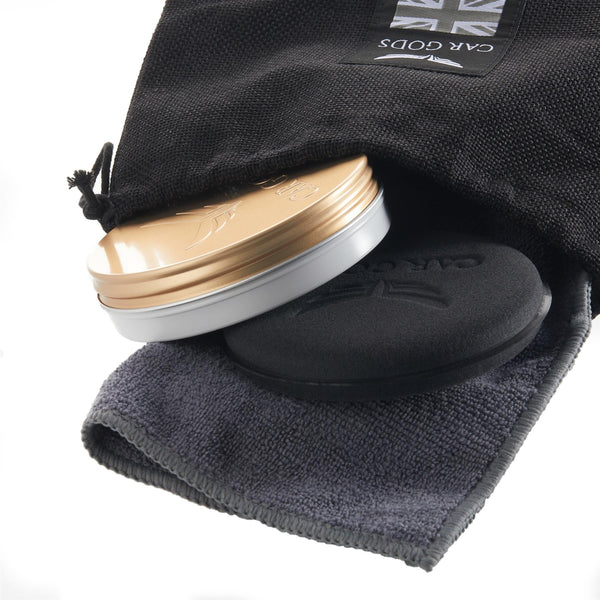 Key benefits
• Provides an intensely hydrophobic layer of protection to your paintwork
• Premium blend of carnauba wax and ceramic provides a deep glossy finish
• Extended durability to keep your paintwork remaining lustrous for longer
• Easy application for lasting protection
• Exclusive pouch also included in the kit
How to use
1. Ensure the vehicle has been thoroughly cleaned and dried and all contaminants have been removed from the paintwork before applying.
2. Dampen the foam applicator provided with water and sparingly apply wax to one panel at a time using small, overlapping circular motions. Ensure even and complete coverage.
3. Allow the wax to partially dry for approximately 5 minutes before buffing off using the microfibre cloth provided.

Please Note: Do not use in direct sunlight or in very hot conditions. Do not use on vinyl, glass, or unpainted plastic trim.