Wonder Walls Wheel & Tyre Cleaner - 5L
Summon Orthrus, the fierce two-headed guard dog of the Underworld
Effortlessly tackle road grime, dirt, and baked-on brake dust on both your wheels and tyres with Orthrus. This concentrated formulation is tough on dirt and contaminants but gentle on alloys and safe to use on all wheel types.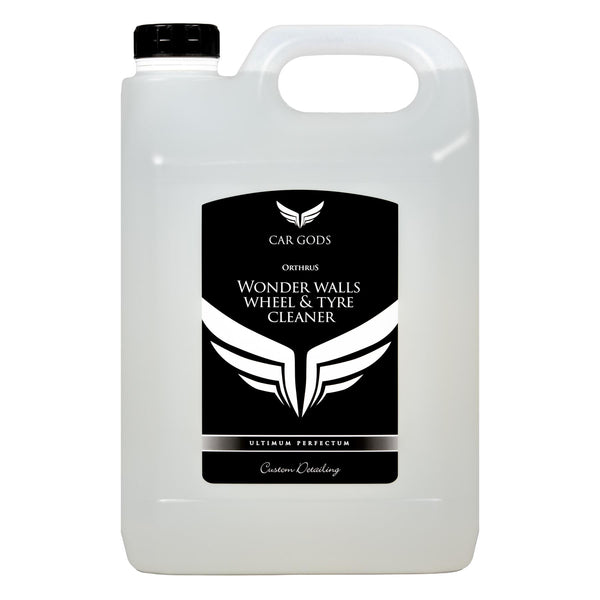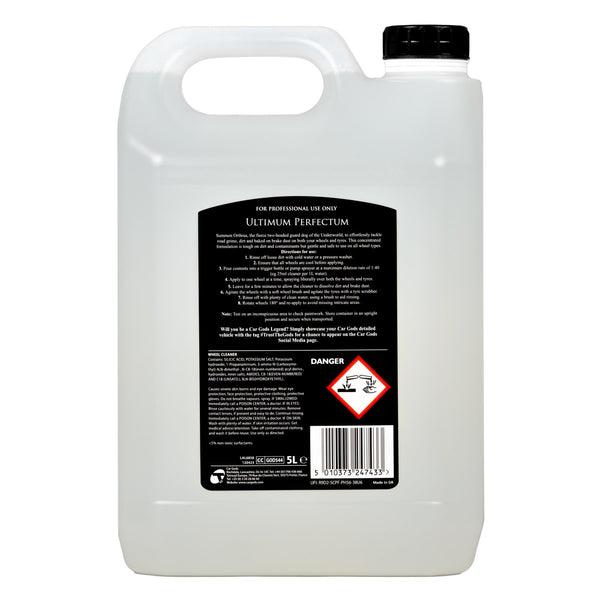 Key benefits
• Effortlessly tackles road grime, dirt and baked-on brake dust
• Specially formulated to work on both wheels and tyres
• Can be diluted accordingly for extremely dirty wheels and tyres
• Tough on dirt but safe to use on all wheel types

How to use
1. Rinse off loose dirt with cold water or a pressure washer.
2. Ensure that all wheels are cool before applying.
3. Pour contents into a trigger bottle or pump sprayer at a maximum dilution rate of 1:40 (eg 25ml cleaner per 1L water).
4. Apply to one wheel at a time, spraying liberally over both the wheels and tyres.
5. Leave for a few minutes to allow the cleaner to dissolve dirt and brake dust.
6. Agitate the wheels with a soft wheel brush and agitate the tyres with a tyre scrubber.
7. Rinse off with plenty of clean water, using a brush to aid rinsing.
8. Rotate wheels 180° and re-apply to avoid missing intricate areas.

Note: Do not use it in direct sunlight or when surfaces are hot. Test on an inconspicuous area to check paintwork. Store the container in an upright position and secure it when transported.