THANATOS, THE MERCILESS AND INDISCRIMINATE
Call upon the God of Death, Thanatos to eliminate embedded Bugs and Sap from your vehicle windscreens, headlamps, and painted surfaces with ease. Not only does the bug and sap remover leave a clear, streak-free finish but also improves safety by restoring full vision back to the driver. Safe for use on paint, trim, glass, wheels, and metal.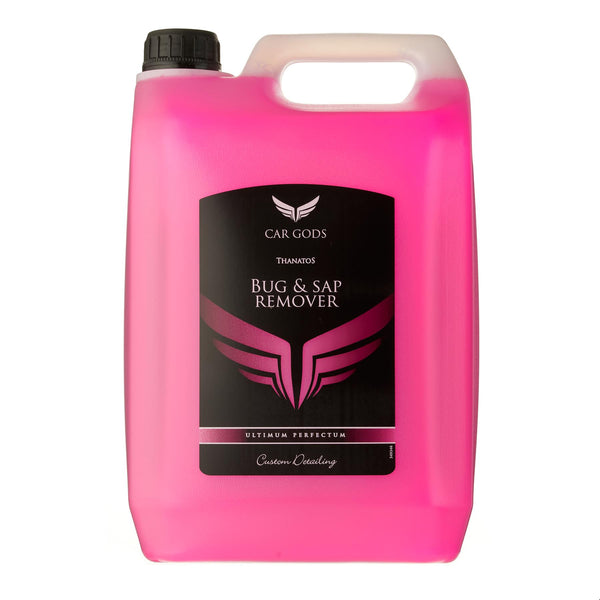 Key benefits
• Compatible with plastics, paintwork, glass, and wheels
• Contains alcohol to break bonds between bug deposits and/or protein chains
• Pre-wash your car to get rid of stubborn bugs and sap before cleaning
• Improves driving safety by restoring full windscreen vision back to the driver
• pH Neutral to not damage your car's protective sealant
How to use
1. Decant product into a trigger bottle
2. Shake the bottle well
3. Apply liberally with a suitable cloth, ideally, one panel at a time
4. Wait for a couple of minutes for Thanatos to loosen and lift bugs and dirt
5. Remove deposits using a cloth, sponge, or a detailing brush
6. Rinse vehicle thoroughly

Do not use in direct sunlight or when surfaces are hot.