Eliminate swirl marks with our Hi-Foam Wash Car Shampoo and pressure washer snow foam cannon combo. With a sweet cherry fragrance, your car will not only smell good but will look even better as this formulation clings to paintwork longer than your traditional car shampoo and its ease of application gives you a reduced wash time. Streak-free, glossy and unmarked, you couldn't ask for a better finish!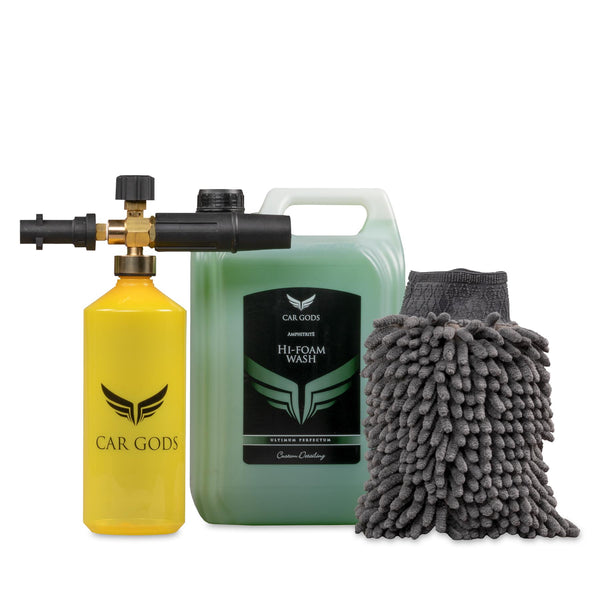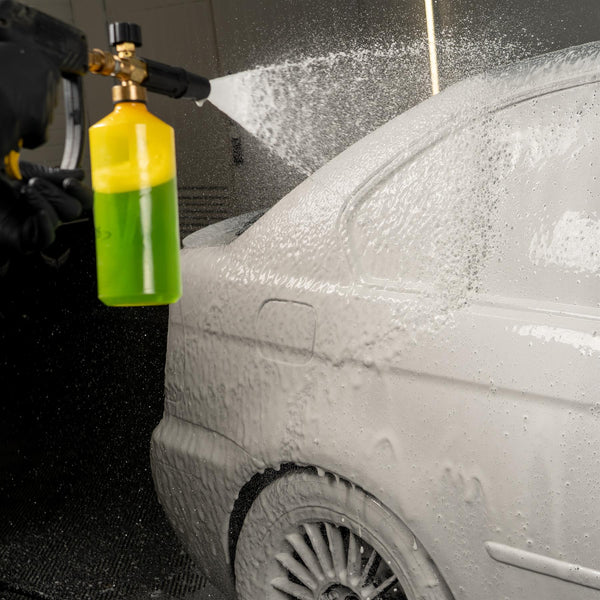 What's Included
Hi-Foam Wash - 5L
Snow Foam Cannon - 1L
Microfibre Wash Mitt
How to Use
1. Shake the bottle well before use.
2. Rinse off loose dirt with a pressure washer.
3. Add 100ml of Hi-Foam Wash into a 1 litre Snow Foam Cannon, then add clean water.
4. Cover the vehicle with a blanket of snow foam from bottom to top to make quick, light work of road grime and dirt.
5. Rinse off from top to bottom with clean water, ensuring all product is removed.

For best results, use after Car Gods Almighty Power Pre Wash.