The perfect kit for any detailing lover who wants to get the best out of their vehicle's glass and interior. Housed in this exclusive Car Gods bag are all the products you need to breathe new life into your vehicle's interior. Clean, rejuvenate, and protect with a selection of divine products brought to you by the Car Gods.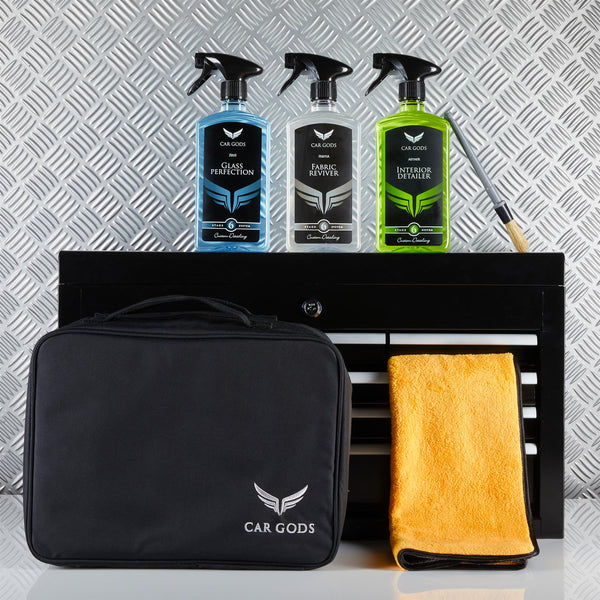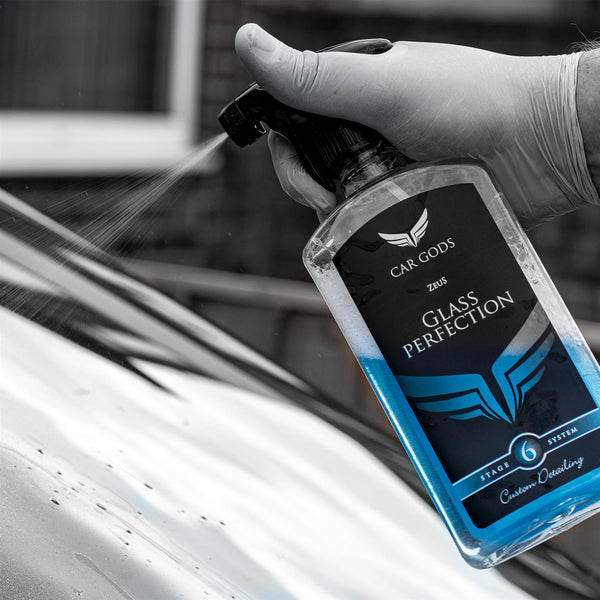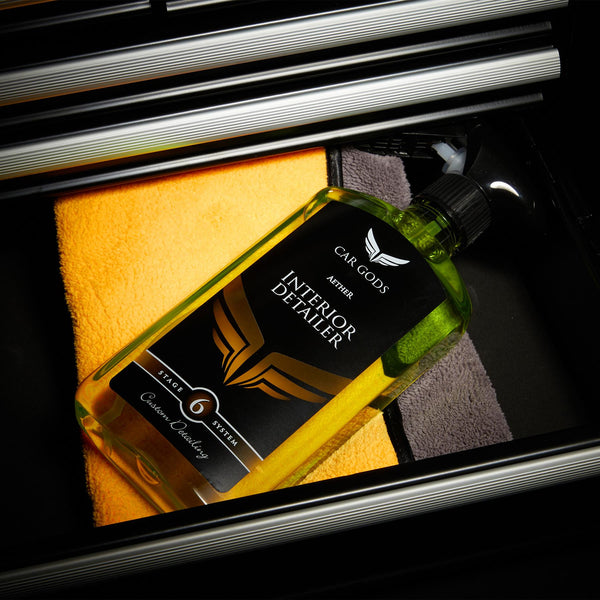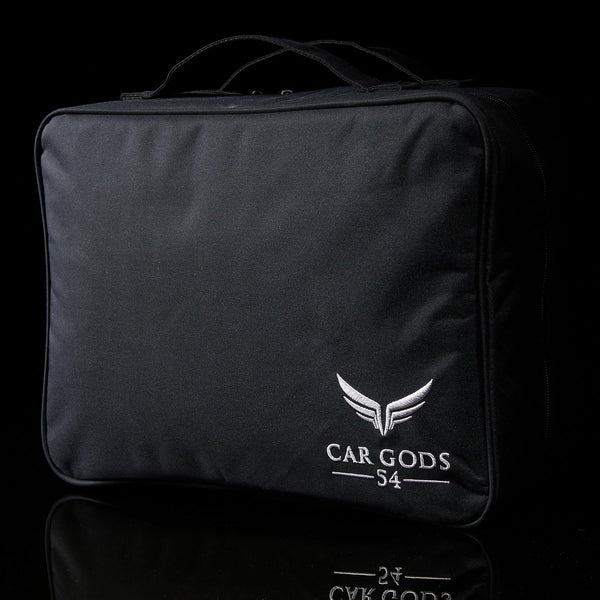 What's Included
Car Gods Detailer's Bag
Glass Perfection 500ml
Interior Detailer 500ml
Fabric Reviver 500ml
Microfibre Cloth
Car Gods Detailing Brush
How to Use
This kit contains your essentials for enhancing the appearance of your vehicle's interior and glass surfaces. Complete with a premium carry bag so you can easily store and transport your favourite detailing products.

Fabric Reviver is designed to clean and rejuvenate your fabric seats, carpets, and all other fabric interior upholstery. It contains UV brighteners that enhance the appearance of the fabric to restore it to its original magnificence.

Pair Interior Detailer with the detailing brush removes stains, dirt, and grime off hard surfaces in your vehicle and leaves a pleasant apple fragrance as it cleans. Suitable for use on plastic, wood, metal, carbon as well as exterior hard surfaces.

Glass Perfection Cleaner is a quick action, alcohol and VOC-free glass cleaner designed to remove dirt, grease, tobacco haze, and finger marks off the glass surface whether inside or outside all the while leaving a streak-free finish.