Arctic Storm Snow Foam - 500ml
Demigod of the Seas, Triton



Summon the torrents of the seas with Triton to wash away stubborn dirt and grime with ease. Our specially formulated pH Neutral Snow Foam masks the whole car in a thick layer of blood orange scented foam that effectively loosens and removes surface contaminants and road grime whilst oozing down the body. Perfect for use before contact washing. Does not strip waxes or sealants. Developed for use with a pressure washer.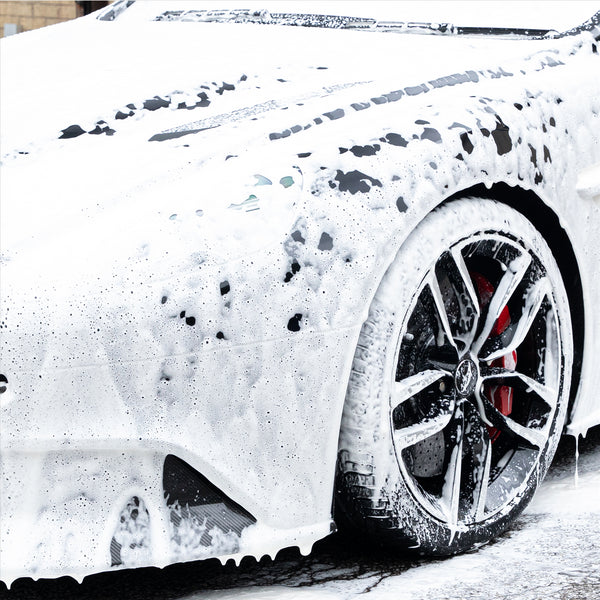 Key benefits
• Compatible with all exterior surfaces of the vehicle
• Concentrated formula for use in foam lance or pressure washer
• Lifts soil and dirt deposits from vehicle paintwork
• Fast-acting wax-free formula clings to vehicle paintwork, removing harmful contaminants
• Scented with a pleasant orange fragrance
How to use
1. Shake the bottle well
2. Pour 100ml of Triton into a 1L snow foam lance bottle and fill with water (the more product you add, the denser the foam)
3. Attach the venturi system to the snow foam lance
4. Attach the high-pressure power hose to the venturi system
5. Spray onto the surface of your vehicle working from top to bottom
6. Wait for 5-10 minutes to let the foam settle
7. Rinse the vehicle with a pressure washer

For best results: Wash the vehicle as normal with Car Gods Proteus Pure Shampoo for a sparkling shine.